850-625-9750
Free Estimates
Serving Destin, Miramar Beach, Santa Rosa Beach, 30A (SOWAL)
Exceptional swimming pool service or pool maintenance starts with educated, experienced and certified pool and spa operators. We have years of experience, provide consistent, reliable service and can respond today.
The Grande Difference:
Professional Appearance

Quick Response, Quick Resolution

Clear Communication

Expert Advice

Text Notification After Service

Emailed Billing / On Line Payment
need a clean pool quickly?
Expert Advice and Technical KnowleDge
RESIDENTIAL CLEAN Pool SERVICE
Primary Residence or Rental Property
Our standard weekly pool cleaning service starts at $140 a month for pools with less than 10,000 gallons and includes the following weekly services:
Check and adjust water level
Brushing of tile line, steps, walls and floor
Skimming the pool
Professional testing of Pool water
Chemical treatment to balance Pool water
Vacuuming of Pool
Cleaning of baskets
Backwashing or cleaning filters
Visual inspection of drain cover, pool pump, timer and filter gauge
Owners will receive a text containing pictures of the pool after each service. This assures you that service has been performed, results of our service and when we left your property.
first time pool Owner?
Call us today to schedule a pool school session. We will walk you through all of your pool equipment, show you how to operate your equipment, advise you on testing equipment to purchase, show you how to test your water, apply chemicals and properly clean your pool and filter. We also offer a startup package that includes a testing kit and pool chemicals to get you through your first month.
Example of how our Pool School Client turned his green pool blue
Grande Pool Services - Clients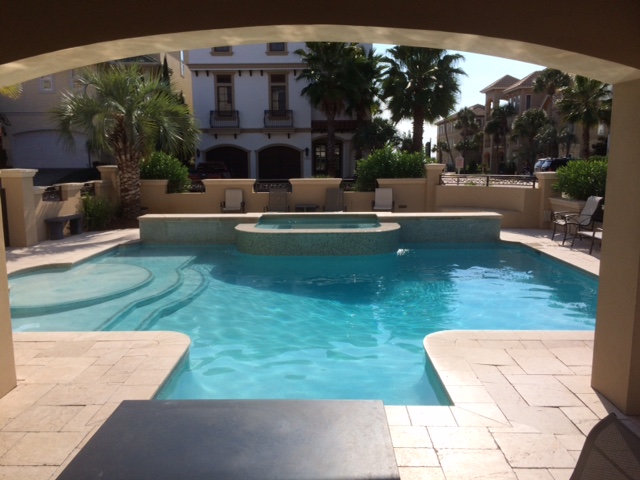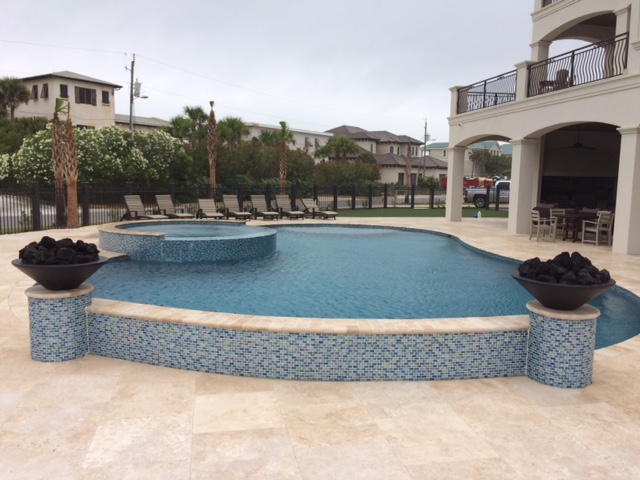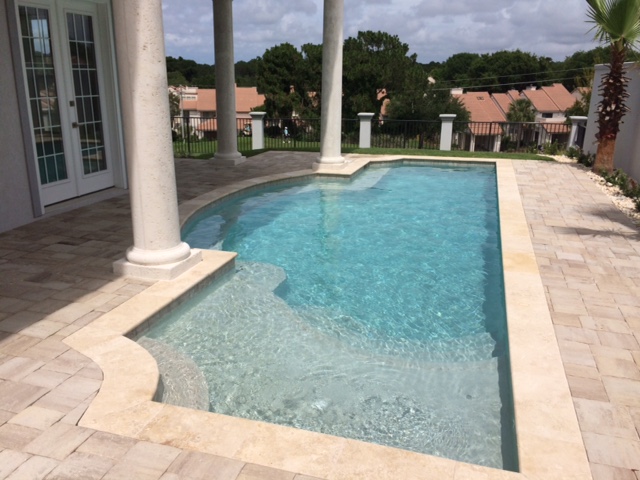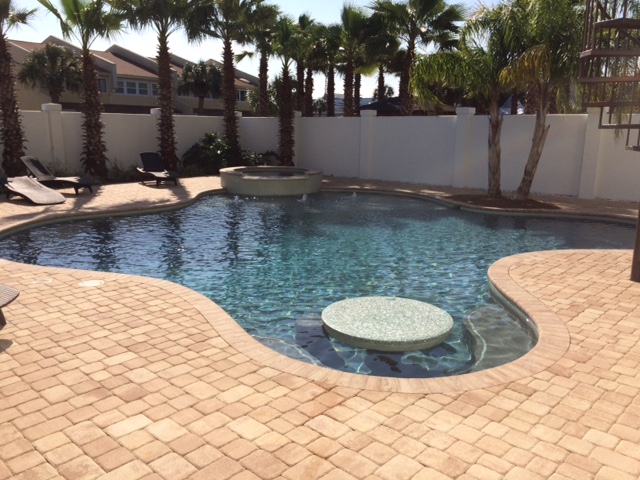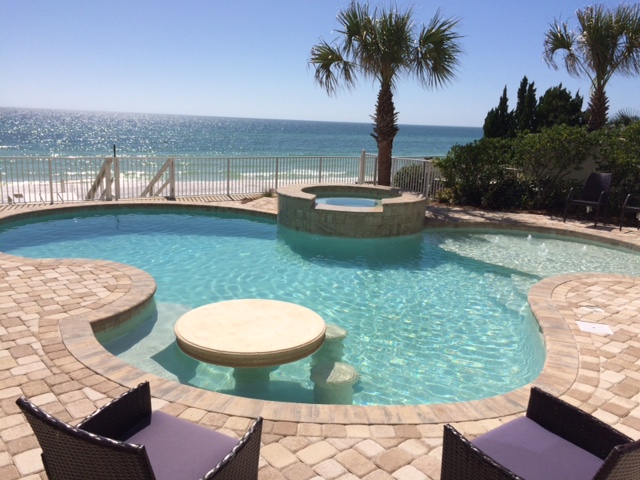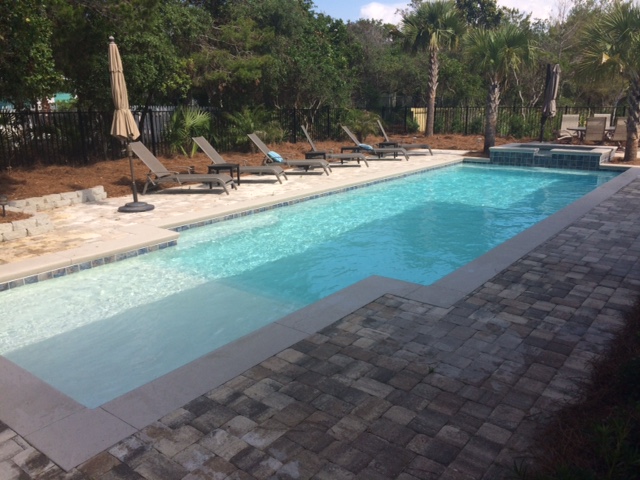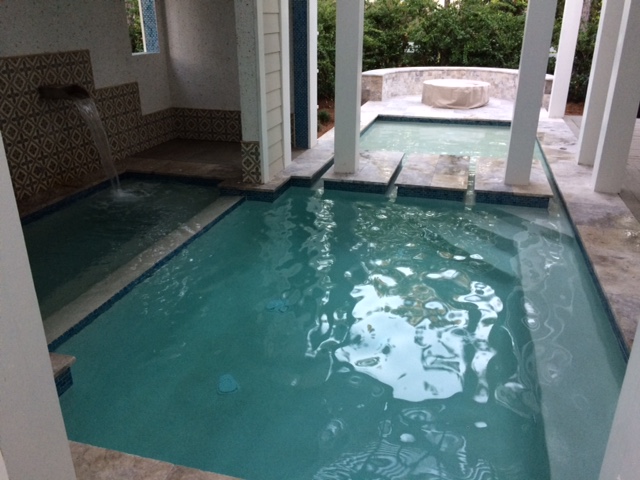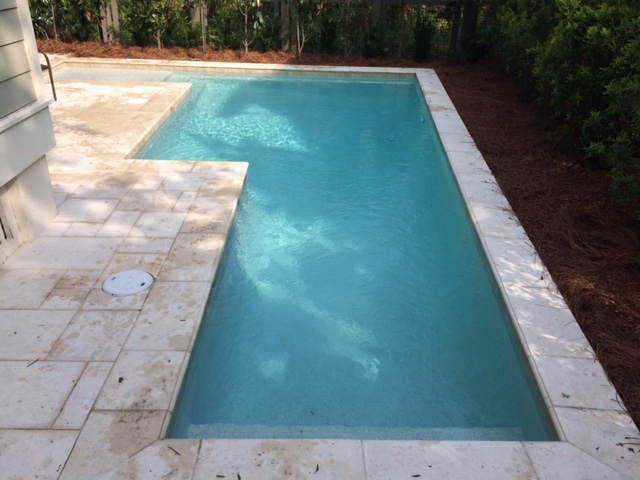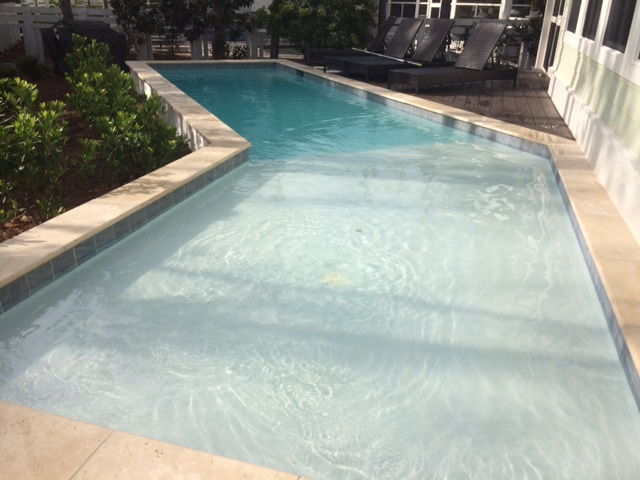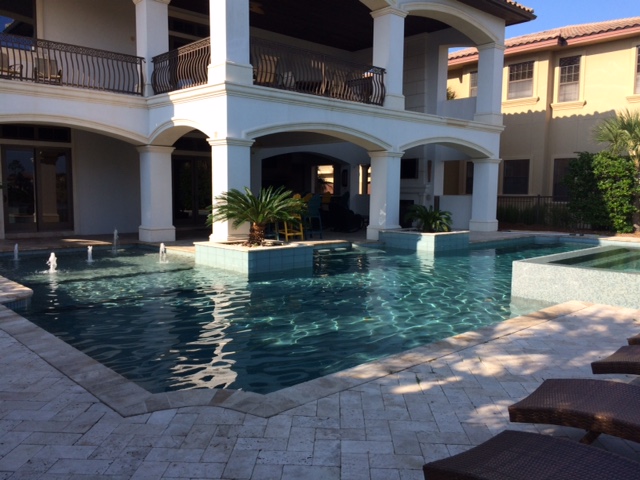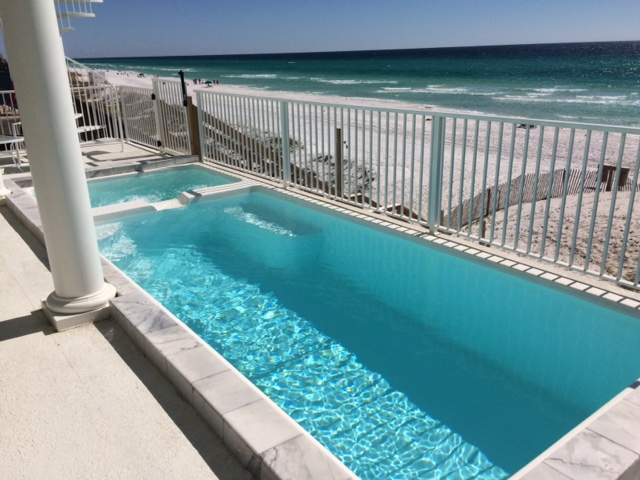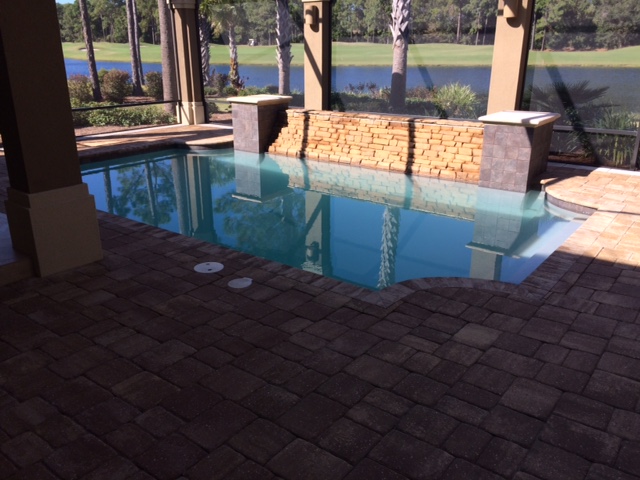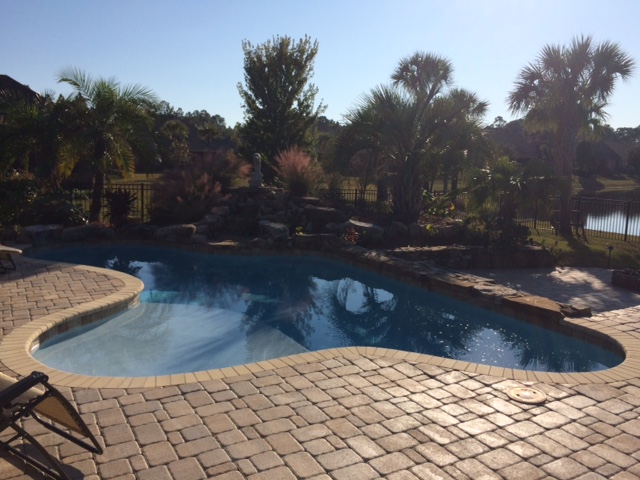 Pool Cleaning Services can be customized to fit your needs.
Consider the convenience of adding our:
Grill Cleaning Service
Propane Exchange Service
A/C Filter Replacement Service
POA or HOA Pool Service
We understand that associations can be under tight budget constraints. You'll have to make hard decisions on whether to hire a professional pool company or hire an employee to maintain the pool. We are willing to work with you to establish a service plan that meets your budget obligations and exceeds your owner's expectations. The association pool can be a major reason people live in your development. No one ever complains about the pool being too clean. They only complain when service is lacking.
Our optional service packages can include:
Pool water testing, balancing, cleaning and maintenance
Blow off pool deck
Cleaning of Rest Rooms
Trash Removal
Pressure Washing
Replenish toilet paper, soap and paper towels